Meeting Facilities
The unique and modern Hotel Costa Azul County Beach is an optimal setting for business meetings, executive retreats and social events up to 150 guests. Unlike larger, conference center- style space, the Hotel meeting rooms offer right-sized, intimate spaces with:
Rio Mar Room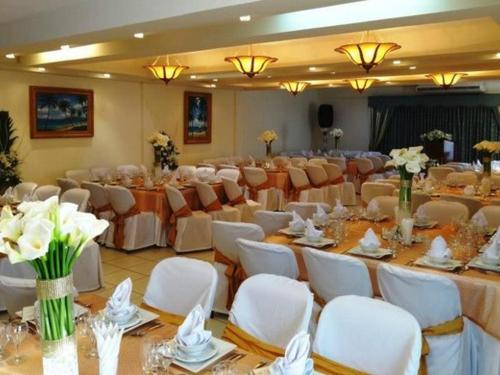 Room Type Capacity:
Auditorium: 150
U Type: 60
Classroom: 50
Wedding: 90
La Laguna Room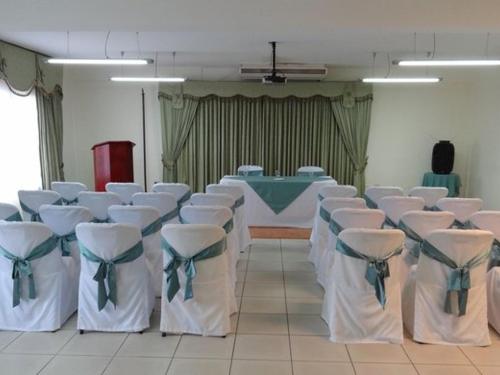 Room Type Capacity:
Auditorium: 80
U Type: 30
Classroom: 40
Wedding: 50
All rooms include:
Tables
Chairs
Linens on tables
Chairs Liners
Lining Board
Tablecloths
Drinking water
Screen for projector
Wireless microphone and audio equipment
Podium
Wi-Fi
Whiteboard
For Reservations
For additional information, or, to book a meeting space, please call +504 2665-5215, or, simply e-mail: reservas@hotelcostazul.net and one of our meetings and events coordinators from our hotel will contact you.

Please take a moment to fill out the form below and an extremely friendly Meetings and Events Coordinator will get back to you right away.